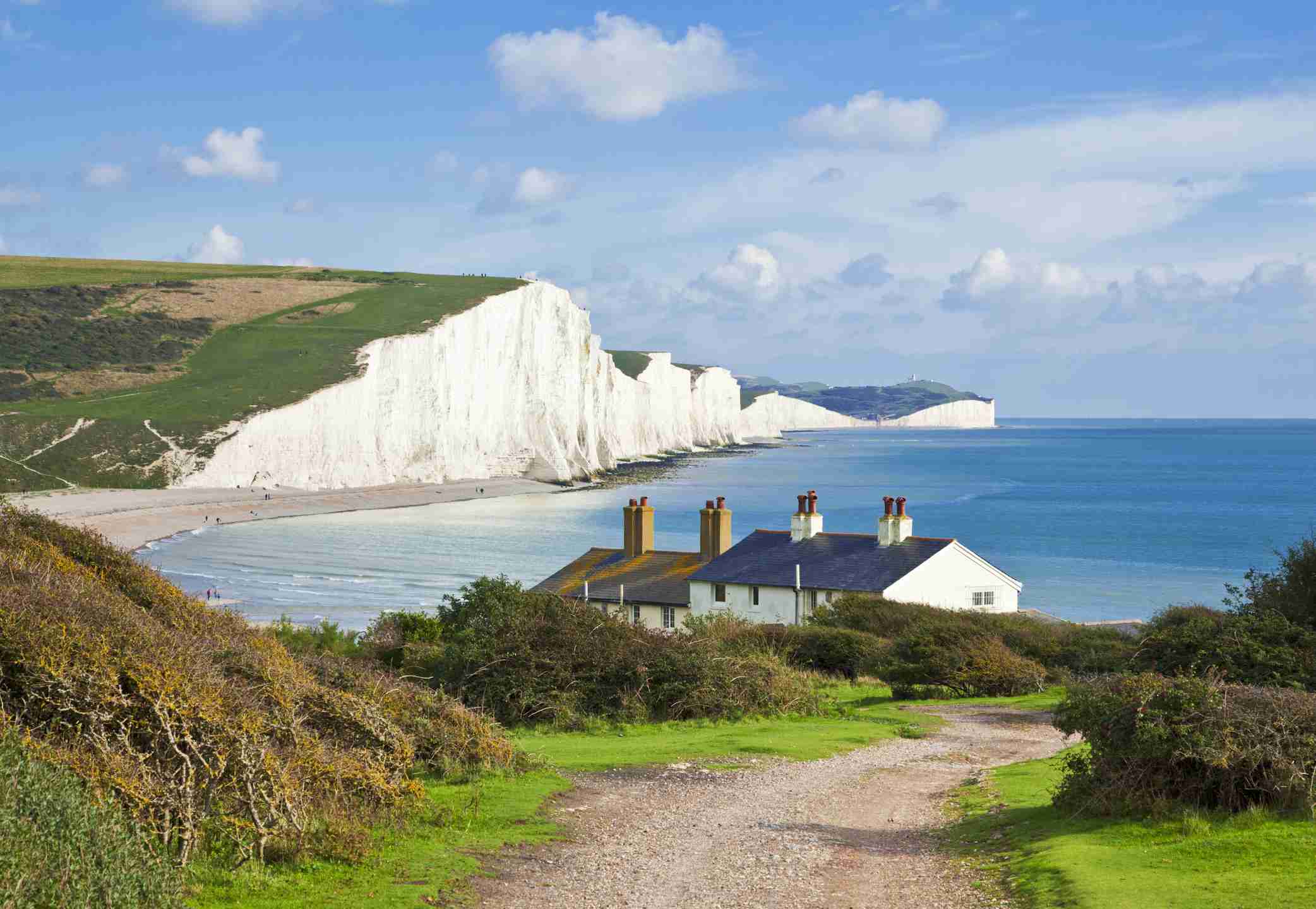 10 things you should know before taking the ferry to Europe or Great Britain
As a Belgian living in London, I took the ferry every three weeks to visit my parents. My husband and I would drive down to Calais on Friday after work and take the 8PM ferry out to Calais – and later Dunkirk (more about this later on).
As very frequent travellers – I lived in London for over 2 years, we obviously have a lot of experience taking the ferry. I have collected 10 tips, tricks an things you should know before taking the ferry to or from the UK, whether you depart from Calais or are going to Dunkirk.
One of the biggest mistakes we made when travelling from the UK to Belgium was automatically choosing to go to Calais.
Calais is the most famous ferry port in France because it is the closest point to the UK and the biggest ferry port.
But as we were going to Belgium it would actually make more sense for us to take the ferry out to Dunkirk – 40 km closer to the Belgium border. Not only are the ferries to Dunkirk cheaper, they are also a lot less busy. Making the change from Calais to Dunkirk was eye-opening and life changing.
If you are looking to go deeper into France you might want to look into taking the ferry from Portsmouth. With boats to Le Havre, Caen, Cherbourg, Saint Malo, and even Santander or Bilbao for those of you who want to go to Spain, you can save a lot of time in the car and on the road.
You can take a ferry earlier and a ferry 2 hours later
Joshua and I often were waaaay too early in Dover. Instead of having us wait for 2 hours, the amazing staff of DFDS would always try to put us on an earlier ferry.
Because the ferries to Dunkirk were always very calm and often very empty, there was always room for us!
When you are driving down to the port to take your ferry and you are scared you won't make it, you will be relieved to know that DFDS will put you on a later ferry for free! Obviously, you should not pull their leg and arrive 3 hours late because that boat will have sailed. (pun intended) If you are late more than 2 hours you will have to pay for a new ticket.
Don't bother going for priority boarding
When booking your ticket you will notice you will be able to upgrade to priority boarding. Honestly – Joshua and I never thought it was worth it. It never took us longer than 20 minutes to get off the boat (and that was at a very busy bang holiday when the boat was PACKED) and most of the time it took us 5 minutes to get waved through the exit from the time the first cars were unloaded.
If your 5 to 15 minutes are worth the upgrade – go fir it, but most of the time it absolutely isn't.
On the DFDS boat to Dunkirk I would definitely not go for priority boarding as it is often not very busy and the boat is unloaded very quickly.
But what about customs? You want to be first to avoid queues, right?
Not really Customs picks out cars at random and waves the rest of the cars through. This means that if you touch down in the UK or in France you can just drive off the boat and onto the motorway. No customs checks unless you are chosen at random – and priority boarding won't influence this.
Priority Boarding costs £10
Don't bother booking the lounge either
You might know that Joshua and I are massive lounge enthusiasts. I absolutely LOVE airport lounges and would 100% take a lounge on the boat if it were the same experience – but it isn't.
The onboard lounge provides you with 1 (one) glass of prosecco, soft drinks, tea, coffee, juice etc, pastries, newspaper, macarons, plug sockets and sea views. You have the availability to order food (which you have to pay extra for) but reading the reviews I would not risk it.
In the onboard tax free shop you can buy a bottle of wine for less than £5, a pack of coke of fanta cans for £3 and loads of nice snacks which will literally last you the whole ferry trip. Josh and I have done it many times! Josh a Cadbury bar and a can of coke and a bottle of red merlot for me.

Lounge access starts at £12 per person but it often is between £14 and £20 depending on availability.
Don't order drinks in the cafe but go to the shop instead
I think we only ever bought drinks once in the little café on board of the ship – and that was on our very first trip by ferry. Later on I discovered that for the price of 1 bottle of coke I could buy 6 cans in the little shop and that for £4 – that's how much a cider was, I could have 1 big bottle of red wine all for myself.
Loads of experienced ferry travellers go to the little shop rather than the bar to buy their drinks. They might not be as cold as they would have been in the fridge – but it will save you a lot of money!
As for the wine: bring some plastic cups or buy small bottles (they often have a 3 for £5 offer) which will allow you to drink from the bottle itself.
Go with DFDS rather than P&O
This is a tip I give a lot of people. Go with DFDS. They are cheaper, friendlier, better, cleaner, nicer, cheaper on board… than P&O.
When we were still taking the Dover-Calais route we would travel with P&O because they are will-known and have a recognisable branding. I did not know anything about DFDS and was a bit hesitant booking with this company.
Once we decided that taking the ferry to Dunkirk would actually save us precious time, we HAD to pick DFDS as they were the only ones servicing this route. I have been in love with the company ever since!
There are plugs all over the ship
Want to bring your laptop on board or charge your phone? There are plugs all over the ship. You will find free plugs at the back of the ship near the slot machines. There are two or three slot machines standing against the wall next to the exit to the outside deck and smokers' area. You will find free plugs here although you will probably have to sit on the floor.
You can also find free plugs in the windows. Yes! That's right. Have a look at the top of the windows. Hidden away behind a latch you will find a plug. There will be a plug every three or four round windows.
If you are not able to find a seat by the window you can also look at the restaurant area against the outer wall.
Do not convert money on the ship – in cash or by card
Converting money on the ship is actually rather expensive. You will get more out of your money doing it at home or in Europe/the UK. I have seen some very bad exchange rates and I would not recommend anyone to take those rates at face value.
Choose wisely when paying by card
When you are paying by card on the ship, choosing the right currency might save you a lot of money. When the sales clerk asks you whether you would like to pay in Euro or in Pound, you should always choose your local currency (Euro or Pound) or, when these are not your local currencies, choose for Euro.
DFDS is a European country and I have noticed that the prices favour the Euro rather than the pound.
Tax-Free does not always mean 'A Good Deal'
When you are taking the ferry, you might be tempted to go and have a look at the beauty products and perfumes in the little shop I mentioned before. And although I always wander through (mostly out of boredom or when I am picking up some wine or soft drinks), I have never been blown away by the prices. In fact: the prices in here are actually the same as they are in the UK. You can look it up!
The shop is coining on the fact that the call of "tax free shopping" will convince some poor sods that there are deals to be done, and they try to bait passengers into boredom buying.
If you really want a certain perfume or cream, I would do some research into the prices. The shop in the boat sometimes does deals at which you might be able to pick up your favourite perfume at a nice little price – but I wouldn't hold my breath.